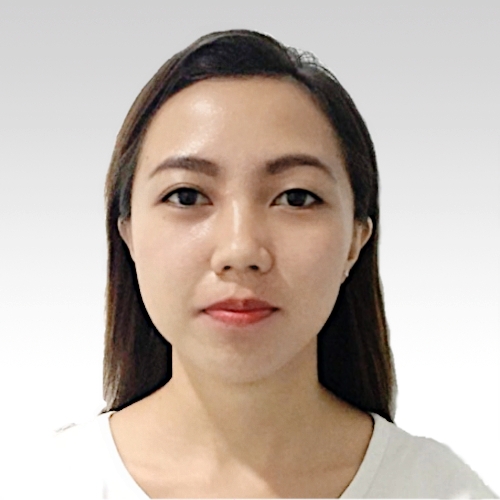 6年を超える日本人向けオンライン英語講師の経験があります。
学生のころから、大学に通いつつも睡眠時間を短縮し、フルタイムで働いていた頑張り屋さんです。旅行が趣味で、あちこちを旅行するお金を貯めるためでもありました。
日本にも4度訪れたことがあり、日本食、ファッション、そして何よりも日本の人々が好きです。日本人は世界でも最も自律心が高く、一所懸命に働き社会に貢献することに使命感を持っている人種だと理解しています。
"I've been teaching to Japanese for 5 years now. In this matter, I have encountered various types of students. With this, as a teacher I also have learnt different kinds of strategies and made me more efficient in teaching English. So, all students must be treated fairly, fast or slow. I must be enthusiastic and eager to teach in return to have a good effect on the student's education and ability to learn.
< お客様の声 >
| | |
| --- | --- |
| 2021/12/07 | Thank you! |
| 2021/08/11 | 話題が豊富で、とっても楽しく会話することができました。 言葉に詰まっていても、察してくださったり、優しく待ってくださったりしたので安心してレッスンを受けることができました。大満足です。  |
| 2021/08/09 | 初めてJaycel先生のレッスンを受けましたが楽しかったです。何度も来日していて、とても日本のことが好きだということが伝わって来ました。たくさん話すことができて本当に楽しかったです。またJaycelのレッスンを受けたいですが、時間的になかなか合わないことが残念です。 |
| 2021/07/14 | 教師としては最高でないかもしれませんが、彼氏が日本人らしくとてもフレンドリィで 日本語もでき楽しく会話ができました。  |
| 2019/08/26 | She introduced me The Chemical Brothers! that I never heard before, I will check it later. |
| 2019/08/13 | It has been a while! as I was really busy so far, but she talked to me as before. Thanks! |
| 2019/05/31 | We talked about StarWars! It was really fun. She knows really well about the movie. |
| 2019/05/16 | She really knows about movies. Surprisingly, she knows old movies. Since she recommended me some and I will try to see them. |
| 2019/04/30 | As she listened to my story interesting, I could tell a lot. It was nice because she loves to draw pictures and before I liked to draw pictures, we really had a nice talking.Thank you so much. |
| 2019/04/23 | As usual, fun to talk with her. |
| 2019/04/16 | Financial terms are so difficult and not familiar for me. But she explained to me easy to understand. Thanks! |
| 2019/04/08 | As April is an entrance ceremony season in Japan, we can see the scenery that new coming students under the Sakura trees. So we talked a lot about the difference between the Phillippines and Japan. Bags, shoes, and uniforms, especially, I was surprised that she wore a uniform at her university!! To know the deference was fun. |
| 2019/04/02 | She knows Sakura flowers a lot and talk about it was fun. |
| 2019/03/26 | She gave me a lot of advice during class Today. |
| 2019/03/19 | I have learned from her information regarding a price for tour guide in the Philippines, because when I saw it on a Japanese web site, it was \\9800 and I thought it was cheap.But she said that is so expensive and taught me usually \\2000. Wow! We should ask local people before we decide to pay. |
| 2019/03/18 | As Joan san was not in shape Today and had to take a day off. Jaycel san adjusted the class, thank you very much! |
| 2019/03/12 | We talked about SNS application soft ware. Not to use SNS application soft ware is good for our mental health, but it is so difficult because it has a possibility to decrease our friends, so somrties use it is may be the best chooice. But it is also not easy though. |
| 2019/03/05 | I was surprised that she is learning Japanese.Now I know the reason why she sometime speaks Japanese well.Now I know that she is a hard worker! I will cheer her! |
| 2019/02/26 | AS she introduced me the Philippines sweets and music, I could increase my knowledge a bit. I want to eat banofi and I\'ll enjoy Fumiya Sankai Music! |
| 2019/02/18 | Money words are difficult to understand but I need to know because I will have a chance to talk about it with foreign business people although I don\'t want to talk about it. |
| 2019/02/12 | I was surprised because she knows lots of movies and that are not only Japanese cartoon but also Italian movie, French movie, and more. I would like to try to see them! |
| 2019/02/05 | I was surprised that most Filipino do not make credit card ! It is really opposite to Japanese.For me, bringing lots of money sounds dangerous. |
| 2019/01/29 | I laughed a lot through her story tonight Thanks! |
| 2019/01/22 | As she told me that she saw some Sakura flowers at the Hong kong airport two days ago, I was really surprised. May be they planted the tree inside a green house. Amazing! |
| 2019/01/08 | Amazing! I did not know she is a fan of Japanese ANIME! and she introduced me some movies! It was really interesting and we could not stop talking about it. |
| 2019/01/04 | Even she got a cold, she sung a song, and was nice. Take care! |
| 2018/12/24 | As she taught me Mt.Mayon, I could see the nice shape, called perfect cone, and she introduced me that young couple want to take pictures in front of the mountain.Every countries lovers want to do like that…Anyway, it was interesting for me to know active volcano in the Philippines. |
| 2018/12/17 | As usual, it is so fun to talk with her, I felt times fly so fast! Today, I leaned Cebu has own language, and Tagalog is the official language in the Philippines. So I introduced the Kagoshima dialect because my father and relatives are all Kagoshima people and they speak it though I understand nothing when they talk. |
| 2018/12/11 | She taught me a lot about the history in the Philippines. But to understand the politics was so complicated for me! So I need to study more in order to understand the back ground. Also, she was helping me to understand business presentation by using the text.Thanks! |
| 2018/12/04 | The talk we had today was so interesting and we did not use the text but instead, I could know the economics in the Philippines and history regarding government.As she introduced me a video about the president Marcos,I will see it later. |
| 2018/11/27 | She advised me about the treatment for canker sore, but it was so surprising way of cure ! Because she recommended to put some crystal powder on the ulcer! Wow,but she was serious and showed me the picture which was sold on the internet called,TAWAS. Thanks! I will check it after. |
| 2018/11/19 | As she explained me a lot an article which we used in the class, I could understand the meaning and also she asked me if I have any difficult words or phrases in the article, it would help me to imagine what the author wants to extend to readers. Thanks. |
| 2018/09/05 | So far, some of the teacher taught me the news article about Flying car. It has been said that the flying car will be used in 2020 TOKYO OLYMPICS. But since I hate higher places such as high tower, I would not use it if I had a chance to ride. On the other hand, it will be useful to carry people with no stress of traffic jam, also useful to carry injured people to the hospital. Anyhow,it took about more than ten years to be able to use them in a public place because the government have to change some lows regarding air. But it is a kind of dream technology for us. |
| 2018/08/31 | So far, some of the teacher taught me the news article about Flying car. It has been said that the flying car will be used in 2020 TOKYO OLYMPICS. But since I hate higher places such as high tower, I would not use it if I had a chance to ride. On the other hand, it will be useful to carry people with no stress of traffic jam, also useful to carry injured people to the hospital. Anyhow,it took about more than ten years to be able to use them in a public place because the government have to change some lows regarding air. But it is a kind of dream technology for us. |
| 2018/07/25 | It is really fun to talk to her. Thanks. |
| 2018/07/20 | I could enjoy talking with her. We talked about last weekend days. I heard she could spend happy days, so I also felt happy. Thanks a lot. |
| 2018/07/13 | I could had enjoyable talk with her. I am looking forward to see her again. Thanks a lot. |
| 2018/07/09 | As she has often traveled to Japan, it was fun to talk with her. The name of the places where she visited made me feel so nostalgic because some of them are located in the city once I lived. Although we did not do the text, it was a fun time for me. Thanks. |
| 2018/06/28 | I had an enjoyable talking with her. She has many kinds of good experience in her life. They are so interesting. She also gave me some hints when I could not express well in English. I\'d like to talk with her again. Thanks a lot. |